Last week we took a little road trip to visit the
Sugarloaf Wool Carding Mill
in Hall, Montana. It was so fascinating to tour the small family run business and see how they process wool into roving, batting and even sew wool pillows they sell in their online shop! 
We've been searching for months to find local wool to make the dryer balls we sell in our
Etsy shop
since the wool we bought from the local fiber shop in town was imported from New Zealand. I was thrilled when we discovered
Sugarloaf Wool Carding Mill
. 
The wool we purchased at Sugarloaf to make our
dryer balls
was from locally raised sheep and processed in their mill. It is wonderful to know that our wool purchase is directly supporting the family, Sue and Ed James, who own the wool mill. 
To get to the mill, you head west out of the tiny town of Hall, Montana through beautiful ranch land. Luckily it was a beautiful, blue sky day when we visited Sugarloaf!
Up until this trip, I had never been in a wool mill so I had no idea how wool went from being shaved off a sheep to becoming wool roving or batting. We were given a tour and Sue explained how they processed the wool, it was so fascinating! Here are a few pictures of the machines used to process the wool:
Sue also showed us her sewing room where she makes several different size wool filled pillows. We use down pillows but I had never heard of wool pillows. I'm definitely going to be trying one out soon!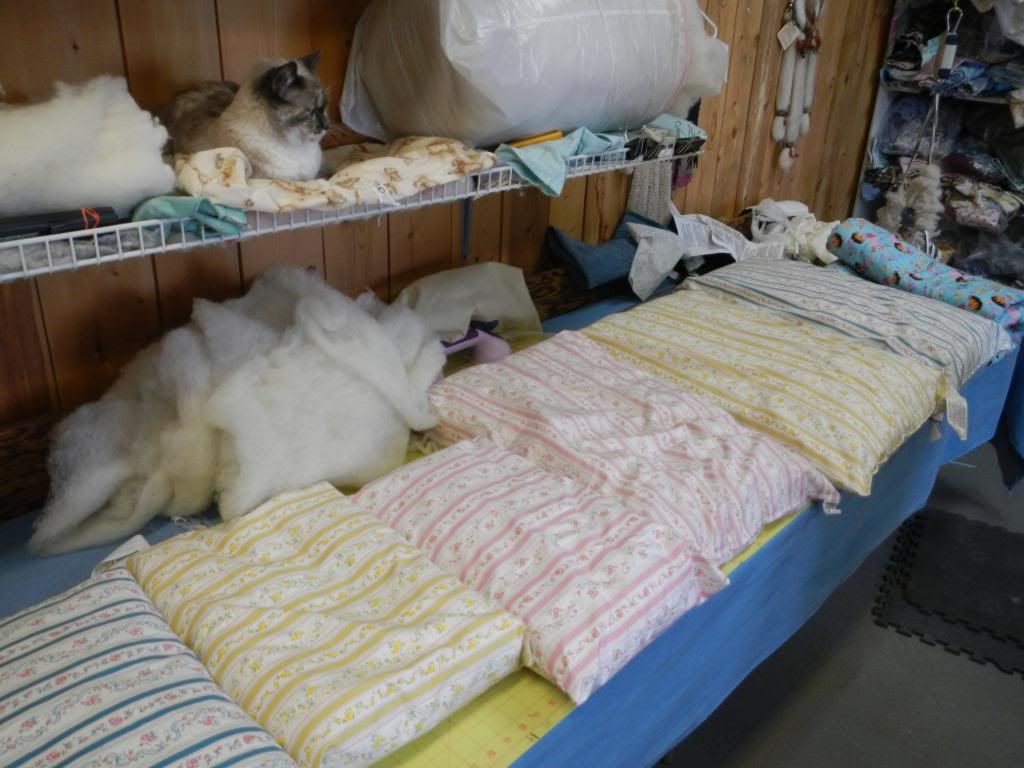 Since Sugarloaf is a rural business and off the beaten path, they have an online shop where anyone can shop. Click here to visit their shop where you will find wool roving, batting, wool filled pillows and even wool mattresses!