DIY un-paper towels and cloth napkins are easy and affordable to make. They also make a great gift during the holiday season!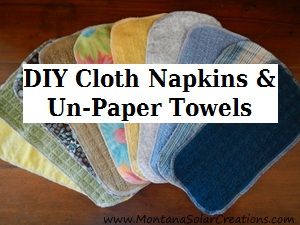 Today we are sharing a tutorial on how to make cloth napkins and un-paper towels over at one of our favorite blogs, Little House Living. Hop on over by clicking here  to read our post and find out how easy these are to make and why we love them so much!
Do you use cloth napkins or un-paper towels? What do you love about them?